Vmware NSX T Training
NSX-T is the next-generation software-defined networking solution where T stands for for "Transformers". Vmware NSX-T data centre helps in building cloud-native application environment. It simplifies networking, security, automation, and operational process. Software-based virtual networks can be created, deleted, and restores by the help of Vmware NSX-T data centre. Three different plane like - management, control, and data are integrated and implemented by NSX-T data centre.
Our NSX-T training course will include topics like Infrastructure, Logical Switching, Logical Routing, Logical Bridging, Security etc.
Complete Customization of NSX-T training's course content is possible for Individual student and for Corporate. NSX-T online training is available for individual and for corporate we may arrange classroom as well. For more information do connect us.
Few of the clients we have served across industries are:
DHL | PWC | ATOS | TCS | KPMG | Momentive | Tech Mahindra | Kellogg's | Bestseller | ESSAR | Ashok Leyland | NTT Data | HP | SABIC | Lamprell | TSPL | Neovia | NISUM and many more.
MaxMunus has successfully conducted 1000+ corporate training in Bangalore / Bengaluru, India, Qatar, Saudi Arabia, Oman, Bangladesh, Bahrain, UAE, Egypt, Jordan, Kuwait, Srilanka, Thailand, HongKong, Germany, France, Australia, Canada, United Kingdom, San Francisco Bay Area, Greater New York City Area and the USA.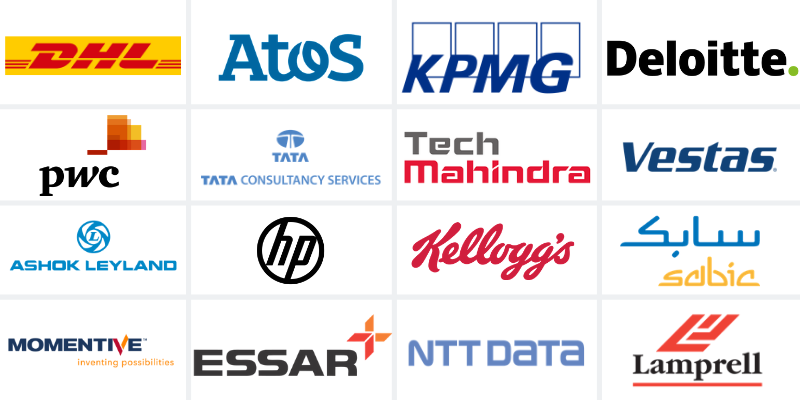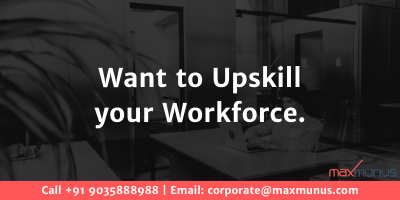 Course Information
Vmware NSX-T Training Course Duration: 30 Hours
Vmware NSX-T Training Training Timings: Week days 1-2 Hours per day (or) Weekends: 2-3 Hours per day
Vmware NSX-T Training Training Method: Instructor Led Online Training
Vmware NSX-T Training Study Material: Soft Copy
Course Content
VMware NSX-T Data Center: Install, Configure, Manage (NSX-T 2.4)
Module 1 Course Introduction
Module 2 VMware Virtual Cloud Network and NSX-T Data Center
Module 3 Preparing the NSX-T Data Center Infrastructure
Module 4 NSX-T Data Center Logical Switching
Module 5 NSX-T Data Center Logical Routing
Module 6 NSX-T Data Center Logical Bridging
Module 7 NSX-T Data Center Services
Module 8 NSX-T Data Center Security
Module 9 NSX-T Data Center User and Role Management
Module 10 NSX-T Data Center Tools and Basic Troubleshooting
CORPORATE TRAINING BENEFIT
Customization of Course Content as per Companies project requirement.
Our Corporate Training program will help employees to start working on the project from day one after the training completion.
Industry Specific Subject Matter Experts to provide corporate training.
Flexibility to choose Location, Mode and Schedule for corporate training courses.
Flexibility to select corporate trainer and have live video session with trainer before training actually start.
MaxMunus will provide Course Completion Certificate to the participants which are recognized by the industry. It will add value to the corporate workforce.
MaxMunus will help the participants in understand the certification exam process.
MaxMunus will provide step-by-step progress assessment of employees.
Request For Demo