Blockchain Training

MaxMunus's Blockchain training will help you in understanding Blockchain ecosystem and structure, how blockchain works, Cryptocurrency, structure and mechanism of Bitcoin, Ethereum, Hyperledger and Multichain Blockchain platforms. You will setup your own private blockchain environment using Ethereum. You will learn to develop a smart contract on private Ethereum blockchain and will be deploying the contract from web and console. You will learn to deploy business network using Hyperledger Composer.
Blockchain is a distributed database that maintains a continuously growing list of records, called blocks, secured from tempering and revision. Each block contains a timestamp and a link to a previous block. By design, blockchains are inherently resistant to modification of the data-- once recorded, the data in a block cannot be altered retroactively.
Few of the clients we have served across industries are:
DHL | PWC | ATOS | TCS | KPMG | Momentive | Tech Mahindra | Kellogg's | Bestseller | ESSAR | Ashok Leyland | NTT Data | HP | SABIC | Lamprell | TSPL | Neovia | NISUM and many more.
MaxMunus has successfully conducted 1000+ corporate training in India, Qatar, Saudi Arabia, Oman, Bangladesh, Bahrain, UAE, Egypt, Jordan, Kuwait, Srilanka, Turkey, Thailand, HongKong, Germany, France, Australia and USA.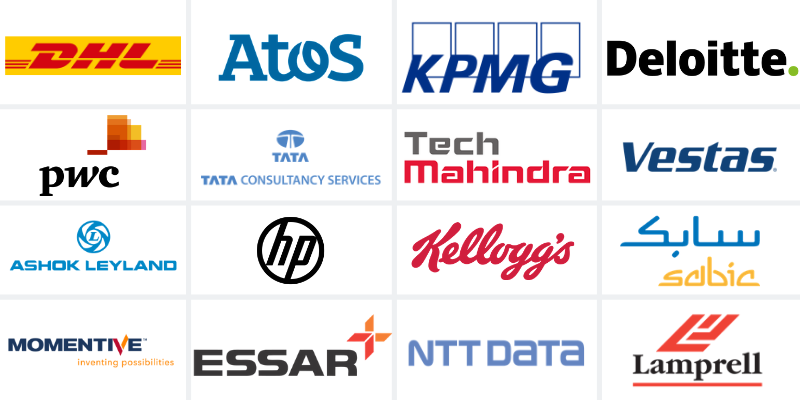 Course Information
Blockchain Course Duration: 30-35 Hours
Blockchain Training Timings: Week days 1-2 Hours per day (or) Weekends: 2-3 Hours per day
Blockchain Training Method: Online/Classroom Training
Blockchain Study Material: Soft Copy
Course Content
Introduction to Cryptocurrency
Transformation in trading units
Cryptography and Crypto-currency
Anonymity and Pseudonymity in Cryptocurrencies
Digital Signatures, Cryptocurrency Hash codes
Peer to peer networks (structured and unstructured)
Overview of Blockchain
Introduction to Blockchain and its Origin
Why Blockchain is crucial and its objectives
Blockchain terminologies
Distinction between databases and blockchain
Distributed Ledger
Understanding Blockchain ecosystem and structure
How blockchain works
Types of blockchain
Cryptocurrency & Blockchain
Transformation in trading units
Cryptography and Crypto-currency
Anonymity and Pseudonymity in cryptocurrencies
Digital Signatures
Cryptocurrency Hash codes
Distributed networks
Delving into Blockchain
Introduction to Blockchain
Why Blockchain is crucial?
Key vocabulary while discussing Blockchain
Distinction between databases and blockchain
Explaining Distributed Ledger
Blockchain ecosystem
Blockchain structure
Working of blockchain technology
Permissioned and permission-less blockchain
Bitcoin and Blockchain
Bitcoin and its History
Why use bitcoins?
Where and how to buy bitcoins
How to store bitcoins?
How and where to spend bitcoins?
Selling bitcoins
Bitcoin transactions
How bitcoin transactions work
What happens in case of invalid transactions
Parameters that invalidate the transactions
Scripting language in bitcoin
Applications of bitcoin script
Nodes and network of bitcoin
Various roles you can play in bitcoin ecosystem
Bitcoin Mining
Purpose of Mining
Algorithm used in mining
Mining hardware
How bitcoin mining works?
Bitcoin mining pools
How cloud mining of bitcoin works?
Mining Incentives Security and Centralizations
Ethereum
What is Ethereum?
What is Ether?
How to use Ethereum?
The Ethereum ecosystem, DApps and DAOs
How Ethereum mining works
Learning Solidity
Contract classes, Functions and conditionals
Inheritance & abstract contracts
Libraries
Types & Optimization
Global Variables
Debugging
Future of Ethereum
Setting up Private Blockchain Environment using Ethereum Platform
Private and public blockchain
Various blockchain setup platforms
Using Ethereum to setup private blockchain
Steps to build a blockchain solution
Smart contract on Ethereum
Compile, deploy and instantiate contracts
Configuring, running and working with the go-Ethereum client
Account management and mining
Understand the different stages of a contract deployment
How to interact with a contract once deployed?
Hyperledger
Introduction to Hyperledger
Hyperledger architecture
Membership
Blockchain
Chain Code
Consensus
Consensus & its interaction with architectural layers
Application programming interface
Application model
Network topology
Exploring Hyperledger frameworks
Hyperledger Fabric Hyperledger
Indy Hyperledger Iroha
Request For Demo