Veeva Salesforce Training
MaxMunus's Veeva Salesforce training covers both Veeva Basics & Advance configurations. This Veeva CRM training will start with explaining the Architecture of Veeva systems, where you will be introduce with overview of Admin Console.
This Veeva CRM training will also explain you about Data Access Security, Application Configuration, you will learn to create custom objects as well. This Veeva training will further cover Veeva Configuration Utilities, Account Object, Call Management Configuration, Cycle Plan Configuration, Sample Management, Data Loading, Territory Management Application, VMobile Tablet and many more topics related to Veeva CRM.
Veeva CRM is the first solution created specifically for life sciences and the unique needs of human, consumer, and animal health.
With advanced capabilities for planning and coordination across all channels, and predictive analytics through Veeva CRM Suggestions, Veeva CRM is the end-to-end solution that helps you adapt quickly to changing business needs and drive business growth.
Apart from Veeva CRM training, we do provide training in VEEVA Vault training. We have delivered many Veeva CRM corporate training for our clients across the globe.
BENEFITS
Coordinate planning and execution across teams: Improve collaboration across key account managers, field reps, medical, and marketing to boost execution and deliver a personalized customer experience.
Boost productivity while remaining compliant: Optimize sales utilization and alignment while ensuring field teams engage the right providers in the right activities.
Drive continuous improvement faster: Enhance your customer engagement model by leveraging the latest process best practices, learning what works and evolving quickly.
Few of the clients we have served across industries are:
DHL | PWC | ATOS | TCS | KPMG | Momentive | Tech Mahindra | Kellogg's | Bestseller | ESSAR | Ashok Leyland | NTT Data | HP | SABIC | Lamprell | TSPL | Neovia | NISUM and many more.
MaxMunus has successfully conducted 1000+ corporate training in India, Qatar, Saudi Arabia, Oman, Bangladesh, Bahrain, UAE, Egypt, Jordan, Kuwait, Srilanka, Turkey, Thailand, HongKong, Germany, France, Australia and USA.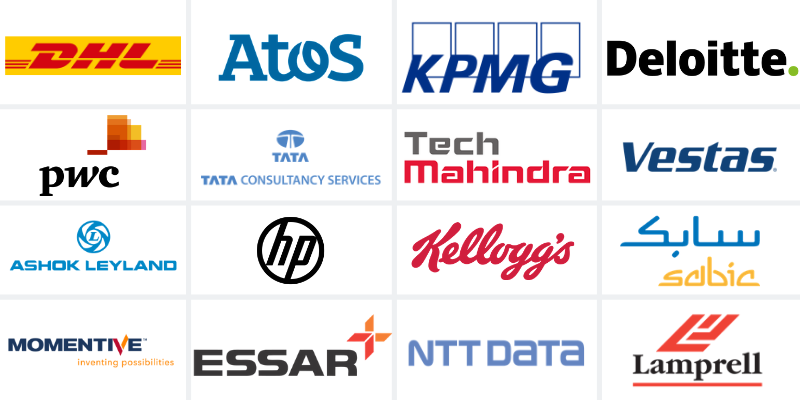 Course Info
Veeva Salesforce Training Course Duration: 30 Hours
Veeva CRM Training Timings: Week days 1-2 Hours per day (or) Weekends: 2-3 Hours per day
Veeva Salesforce Training Method: Instructor Led Online Training
Veeva Salesforce Study Material: Soft Copy
Course Content
Veeva Basics & Advance configurations
Module 1 : Architecture of Veeva systems
Module 2: Overview of Admin Console
Module 3: Data Access Security
Module 4: Application Configuration
Module 5: Creating Custom Objects .
Module 6: Veeva Configuration Utilities
Module 7: My Accounts Configuration
Module 8: Account Object
Module 09: Veeva Functionality Part 1
Module 10: Products and My
Module 11: Products Metrics Configuration
Module 12: Call Management Configuration
Module 13: Veeva Functionality Part 2
Module 14: Cycle Plan Configuration
Module 15: Sample Management
Module 16: Data Loading
Module 17: Territory Management Application
Module 19: VMobile Tablet
Module 20: Creating Reports and Dashboards
Online Job Support
If you are working on Veeva CRM and facing any problem while working on it then MaxMunus is just a Call/E-mail away to help you. We provide Veeva Online Job Support for professionals to help them solve their problem in real time.
The Process we follow for our Online Job Support Service:
We receive your enquiry for Online Job Support.
We will arrange a conference call with our consultant to understand your complete requirement and the tools you are using.
If our consultant is 100% confident in taking up your requirement and when you are also comfortable with our consultant, then only we will agree to provide service and you have to make the payment to get the service from us.
We will fix the timing for the Online Job Support as mutually agreed by you and our consultant.
Video
Request For Demo