Oracle Project Portfolio Management Cloud Training
This Oracle Project Portfolio Management Cloud training or Oracle PPM Cloud training is designed for those who are new to PPM Cloud and need an overview of the solution's capabilities. Explore product overview and navigation, product features, reporting capabilities and key integrations.
Few of the clients we have served across industries are:
DHL | PWC | ATOS | TCS | KPMG | Momentive | Tech Mahindra | Kellogg's | Bestseller | ESSAR | Ashok Leyland | NTT Data | HP | SABIC | Lamprell | TSPL | Neovia | NISUM and many more.
MaxMunus has successfully conducted 1000+ corporate training in India, Qatar, Saudi Arabia, Oman, Bangladesh, Bahrain, UAE, Egypt, Jordan, Kuwait, Srilanka, Turkey, Thailand, HongKong, Germany, France, Australia and USA.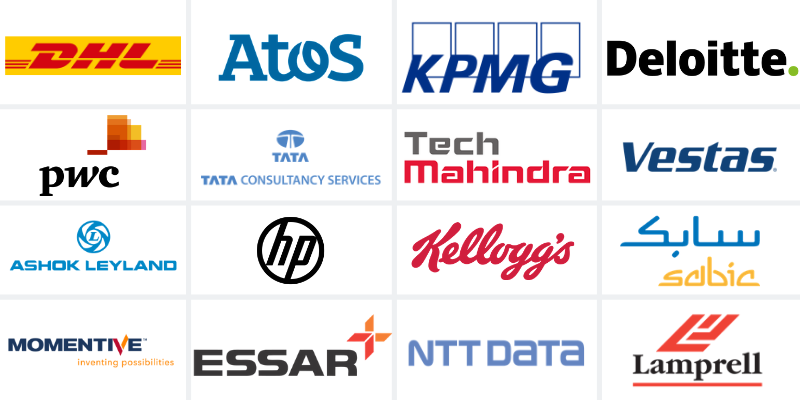 Course Information
Oracle Project Portfolio Management Cloud Training Duration: 32 Hours
Oracle Project Portfolio Management Cloud Training Timings: Week days 1-2 Hours per day (or) Weekends: 2-3 Hours per day
Oracle Project Portfolio Management Cloud Training Method: Online/Classroom Training
Oracle Project Portfolio Management Cloud Training Study Material: Soft Copy
Course Content
Product Introduction and Navigation
Application Help
Infolets and Infotiles
Scheduled Process
Task Panels
User Preferences
Introduction to Enhanced User Interface
Product Overview
ADFDI
Product Overview
Project Control Solution
Oracle Project Portfolio Management Solution
Grants Management Solution
Key Integrations
Project Costing and Billing Solution
Project Management Solution
Task Management Solution
Project Resource Management Solution
Reporting Overview
Key Components
Role Based Dashboards
OTBI Subject Areas
Smart View for Project Performance Analysis
Introduction to Oracle Transactional Business Intelligence
Coexistence and Key Integrations
Integration with Oracle Sourcing Cloud
Integration with Oracle Product Management Cloud
Integration with Opportunity Management
Co Existence with Oracle EBS
Introduction
Integration with MS Projects
File Based Data Imports
Request For Demo