Oracle ADF Training
This Oracle ADF training will help you learn how to build and customize a business service by using ADF Business Components. Expose the data model in a web application with a rich ADF Faces user interface. It will also teach you how to create JSF pages and use rich client components in JSF pages. It will also help you learn add validation to ADF applications, Secure web applications and Test, debug, and deploy the ADF Business Components and the web application
When it comes to Corporate Training, we can say proudly that we have received excellent feedback and appreciation from our corporate clients across the globe. You can reach us for Oracle ADF corporate training and we can even cutomize the training content as per your requirement.
Few of the clients we have served across industries are:
DHL | PWC | ATOS | TCS | KPMG | Momentive | Tech Mahindra | Kellogg's | Bestseller | ESSAR | Ashok Leyland | NTT Data | HP | SABIC | Lamprell | TSPL | Neovia | NISUM and many more.
MaxMunus has successfully conducted 1000+ corporate training in India, Qatar, Saudi Arabia, Oman, Bangladesh, Bahrain, UAE, Egypt, Jordan, Kuwait, Srilanka, Turkey, Thailand, HongKong, Germany, France, Australia and USA.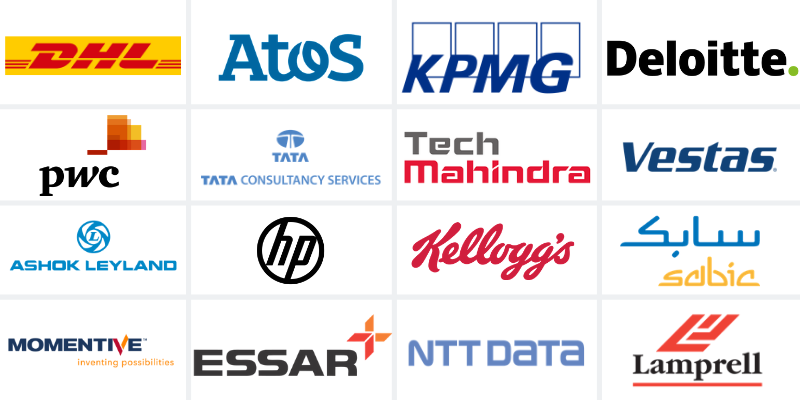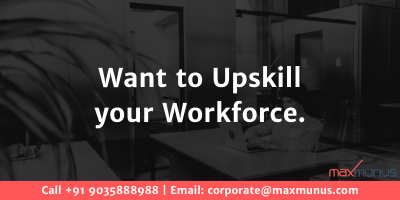 Course Information
Oracle ADF Course Duration: 30 Hours
Oracle ADF Training Timings: Week days 1-2 Hours per day (or) Weekends: 2-3 Hours per day
Oracle ADF Training Method: Online/Classroom Training
Oracle ADF Study Material: Soft Copy
Course Content
JDeveloper Introduction
What is Framework?

Prerequisite

Useful Resources
Introduction to Application Development Framework
Introduction to ADF Architecture
JSF Introduction

Model-View-Controller Architecture

JDeveloper's MVC Architecture
Applications, Projects And Files
Applications

Projects

Creating Files
Practice
Install necessary softwares and install the sample application
Applications, Projects And Files - continued
Introduction to ADF Business Components
ADF Business Components

Creating ADF components

Files Created with each ADF Business Components
ADF Entity Objects
ADF View Objects
Key Features

Jdev Wizard

Updatable access through entity objects

Read-only access through SQL query
ADF Application Modules
ADF Associations
ADF View Links
Basics of Create/Read/Update/Delete transactions
Validations
Testing ADFbc from Application Modules
Introduction to UI Technologies - JSF and AD Faces
JSF Navigation, Event Handling and JSF Lifecycle
ADF Faces Navigation, LifeCycle
Expression Language
ADF Binding Layer
ADF Model Layer Terminology & Classes

Accessing the ADF Model Layer in a Managed Bean
Taskflows
Unbounded task flows

Bounded task flows
Adding Functionality to Page
Using component facets

Displaying tabular data in tables

Displaying text or media with icons and images

Defining search forms and display results

Popups

LOVs

PPR

Templates
ADF Faces Rich Client
Working with ADF Faces RC Pages

Working with an ADF Faces RC Component Tree

Working with EL, Bindings and Page Definition
Working with the ADF Bindings
Deploying ADF BC Applications
Overview of security
Request For Demo