Oracle Demantra Training
This Oracle Demantra Training will teach you about Oracle Demantra Demand Management. This Demantra training will first teach you about Demantra concepts then it will cover Collaborator Workbench and Worksheet Implementation. You will also learn about Demantra Levels, Hierarchies and Dimensions Level Types, you will also learn about Adding a New Level, User Groups and Demantra Predictive Trade Planning (PTP) Overview as well.
Oracle's Demantra is a best-in-class provider of demand management, sales & operations planning, and trade promotions management solutions.
When it comes to Corporate Training, we can say proudly that we have received excellent feedback and appreciation from our corporate clients across the globe. You can reach us for Oracle Demantra corporate training and we can even customize the training content as per your requirement.
Features & Benefits::
Demantra Demand Management solution which proactively respond to demand by sharing one- plan that aligns organization across all departments .
Demantra Demand Management helps to allow model new products based on the lifecycle of existing products.
Demantra Real-time Sales & Operations Planning helps to provide day to day planning process for manager and planners.
It provides the foundation for a responsive sales and operation planning process that enables the current and emerging best practices in adaptive demand-driven planning.
Demantra Predictive Trade Planning gives sophistication in volume forecasting, pre-event simulation, and post-event evaluation.
It provides a comprehensive sales and account planning environment that allows account managers to manage all routine sales forecasting and account planning activities.
Few of the clients we have served across industries are:
DHL | PWC | ATOS | TCS | KPMG | Momentive | Tech Mahindra | Kellogg's | Bestseller | ESSAR | Ashok Leyland | NTT Data | HP | SABIC | Lamprell | TSPL | Neovia | NISUM and many more.
MaxMunus has successfully conducted 1000+ corporate training in India, Qatar, Saudi Arabia, Oman, Bangladesh, Bahrain, UAE, Egypt, Jordan, Kuwait, Srilanka, Turkey, Thailand, HongKong, Germany, France, Australia and USA.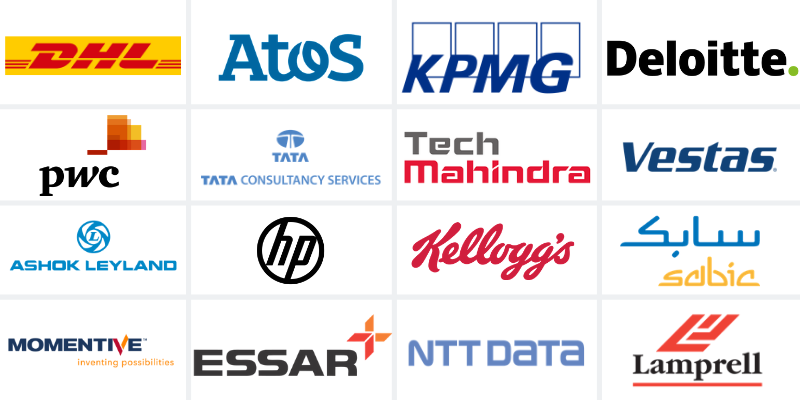 Course Information
Oracle Demantra Course Duration: 25-30 Hours
Oracle Demantra Training Timings: Week days 1-2 Hours per day (or) Weekends: 2-3 Hours per day
Oracle Demantra Training Method: Online/Classroom Training
Oracle Demantra Study Material: Soft Copy
Course Content
Session 1:
Demantra Overview
Demantra - Why Customers Deploy It
Demantra – History
Demand Driven Adaptive Planning
Demantra – Its Modules
Demantra – Wide Business Needs
Demantra Differentiators
Demantra and it's Competitors
Demantra Features and Glossary
Demantra Architecture
Demantra Demand Management & AFDM Capability
Demantra Demand Management Process flow
Session 2:
Demantra Concepts – Overview
Levels
Series
Worksheets
Notes and Audit Trail
Collaborator Workbench
Workflows
Methods
Security – Users, Menus and Methods
Admin Tool – Business Modeler
Session 3:
Collaborator Workbench and Worksheet Implementation
Collaborator Workbench Concepts
Content Panes
Worksheets Details
Public Vs Private
Worksheets and Views
Editing, Saving and Retrieving Data
My Tasks
Who's Online?
User Defined Content Panes
Personalizing Collaborator Workbench
Ending a Hung Session
Session 4:
Embedded Worksheets
Worksheet Filters
Open and Open With Context
Demo on the System
Session 5:
Demantra Levels, Hierarchies and Dimensions
Level Types
Level Hierarchies
Level Attributes
Levels Editor
Adding a New Level
Adding Level Members
Demo on the System
Session 6:
Demantra Series
Series Data
Server Expression
Client Expression
Series Editor
Configuring Series
Aggregation and Disaggregation
Proportional Series
Demo on the System
Session 7:
Demantra Security and User Management
Data Security
User Maintenance
User Groups
Component Maintenance
Notes Security
Menu Security for Collaborator Workbench and Worksheets
Demo on the System
Session 8:
Demantra Data Model Wizard
Demantra Data Model
Demantra Integration Overview
Data Model Creation and Configuration
Staging Tables Configuration
Demo on the System
Session 9:
Demantra Analytical Engine and System Parameters
Overview of Analytical engine
Demantra Forecasting Ideology
Casual Factors Introduction
Analytical Engine Modes (DP and PE)
Batch Engine
Simulation Engine
Forecasting Models
Nodal Tuning
Forecast Tree
Key Engine Parameters
Demo on the System
Session 10:
Key Demantra Database Objects and New Product Introduction (NPI)
Data Storage
Key Tables
Staging and Base Tables
Demo on the system
Demantra New Product Introduction
NPI overview
Member Management
Chaining Management
Demo on the System
Session 11:
Integration Interface Wizard / Integration Between Demantra and Oracle E-Business Suite
Understanding the Integration Interface Wizard
Creation of Import and Export Profiles
Importing and Exporting Data
Demo on the System
Demantra and Oracle E-Business Suite Integration
Setup and Process Flow
Demand Management System Administrator Responsibility
Data Collections Process
Collections – Standard Collection
Collections – Shipment and Booking History
Workflow – EBS Full Download
Session 12:
Demantra Predictive Trade Planning (PTP) Overview
Introduction to PTP
Process Flow Diagram
Quotas, Funds and Promotions
Planning Environment
Running Simulations
Request For Demo