Oracle Exadata Training
This Oracle Exadata training introduces you to Oracle Exadata Database Machine, where you will be able to explore the various Exadata Database Machine features and configurations, with emphasis on the unique capabilities delivered by Exadata Storage Server.
After this Oracle Exadata 12c training or Oracle Exadata online training you will able to:
Describe Exadata Storage Server and how it's different from traditional database storage.
List the key capabilities and features of Exadata Database Machine and Exadata Storage Server.
Implement Exadata Storage Server security.
Use query execution plans, statistics and wait events to examine Exadata Smart Scan.
Describe various options for migrating to Database Machine and how to select the best approach.
Perform various maintenance tasks on Exadata Database Machine.
When it comes to Corporate Training, we can say proudly that we have received excellent feedback and appreciation from our corporate clients across the globe. You can reach us for Oracle Exadata corporate training and we can even customize the training content as per your requirement.
Few of the clients we have served across industries are:
DHL | PWC | ATOS | TCS | KPMG | Momentive | Tech Mahindra | Kellogg's | Bestseller | ESSAR | Ashok Leyland | NTT Data | HP | SABIC | Lamprell | TSPL | Neovia | NISUM and many more.
MaxMunus has successfully conducted 1000+ corporate training in India, Qatar, Saudi Arabia, Oman, Bangladesh, Bahrain, UAE, Egypt, Jordan, Kuwait, Srilanka, Turkey, Thailand, HongKong, Germany, France, Australia and USA.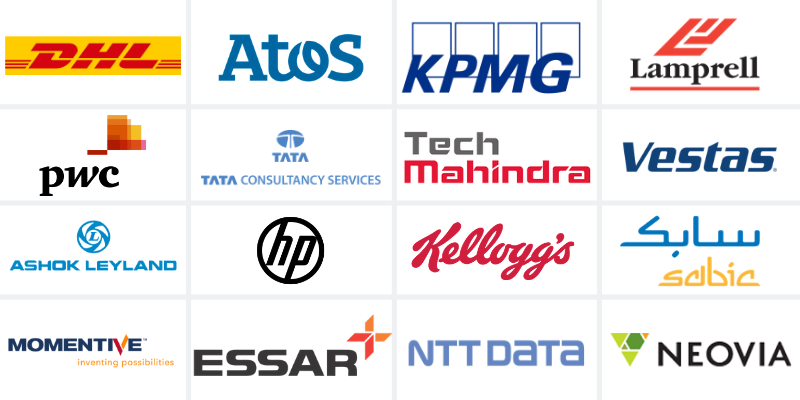 Course Information
Oracle Exadata Course Duration: 30 Hours
Oracle Exadata Training Timings: Week days 1-2 Hours per day (or) Weekends: 2-3 Hours per day
Oracle Exadata Training Method: Online/Classroom Training
Oracle Exadata Study Material: Soft Copy
Course Content
Introduction
Exadata Database Machine Overview
Exadata Database Machine Architecture
Key Capabilities of Exadata Database Machine
Exadata Database Machine Initial Configuration
Exadata Storage Server Configuration
I/O Resource Management
Recommendations for Optimizing Database Performance
Using Smart Scan
Consolidation Options and Recommendation
Migrating Databases to Exadata Database Machine
Bulk Data Loading using Oracle DBFS
Exadata Database Machine Platform Monitoring Introduction
Configuring Enterprise Manager Cloud Control 12c to Monitor Exadata Database Machine
Monitoring Exadata Storage Servers
Monitoring Exadata Database Machine Database Servers
Monitoring the InfiniBand Network
Monitoring Other Exadata Database Machine Components
Other Useful Monitoring Tools
Backup and Recovery
Exadata Database Machine Maintenance Tasks
Request For Demo