Oracle MDM Training
This Oracle MDM training will cover MDM Justification, MDM Architecture, Master Data, Data Quality, MDM Tool Selection, MDM Project Phases.
Few of the clients we have served across industries are:
DHL | PWC | ATOS | TCS | KPMG | Momentive | Tech Mahindra | Kellogg's | Bestseller | ESSAR | Ashok Leyland | NTT Data | HP | SABIC | Lamprell | TSPL | Neovia | NISUM and many more.
MaxMunus has successfully conducted 1000+ corporate training in India, Qatar, Saudi Arabia, Oman, Bangladesh, Bahrain, UAE, Egypt, Jordan, Kuwait, Srilanka, Thailand, HongKong, Germany, France, Australia and USA.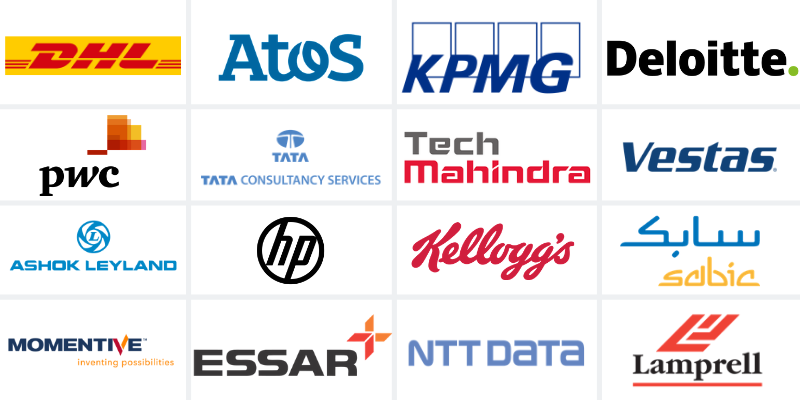 Course Information
Oracle MDM Training Duration: 25 Hours
Oracle MDM Training Timings: Week days 1-2 Hours per day (or) Weekends: 2-3 Hours per day
Oracle MDM Training Method: Online/Classroom Training
Oracle MDM Training Study Material: Soft Copy
Course Content
MDM Overview
MDM Justification
The Process of Master Data Management Justification
Return on Investment
8 Step Methodology to MDM ROI Attainment and Measurement
Investments in MDM
MDM Architecture
Architecture Approaches
Business Process Workflows
Hierarchy Management
Customer Data Integration
Product Information Management
Master Data
Conforming Dimensions for the Enterprise
Data Modeling
Data Security
Syndicated Data
Web-Based Business Content
Best Practices for Third-Party Data
International Data
Data Quality
Data Quality Methodology
Data Quality Rules
MDM Tool Selection
Tool Functionality
Request for Information and Request for Proposal
Proof of Concept and Final Selection
Marketplace Review
MDM Software Pricing
MDM Project Management
Agile MDM Methodology
MDM Project Phases
MDM Project Roles and Responsibilities
Organizing and Planning for MDM Success
Data Governance
Documenting Master Data Management Projects
Organizational Change Management
Request For Demo