IBM Sametime Training
This IBM Sametime training will cover Sametime 9 Installation overview, pre-install Tasks, Sametime System Console, Community Server, Proxy Server, Meeting Server and many more topics. After the completion of IBM Sametime training you will be able to validate the correct installation of various Sametime 9.0 components, Start, stop, and restart the entire Sametime 9.0 environment and able to use Sametime 9.0 major features.
Few of the clients we have served across industries are:
DHL | PWC | ATOS | TCS | KPMG | Momentive | Tech Mahindra | Kellogg's | Bestseller | ESSAR | Ashok Leyland | NTT Data | HP | SABIC | Lamprell | TSPL | Neovia | NISUM and many more.
MaxMunus has successfully conducted 1000+ corporate training in India, Qatar, Saudi Arabia, Oman, Bangladesh, Bahrain, UAE, Egypt, Jordan, Kuwait, Srilanka, Turkey, Thailand, HongKong, Germany, France, Australia and USA.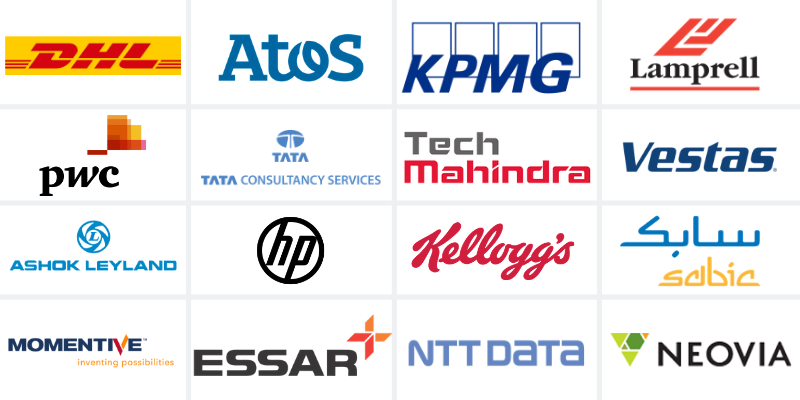 Course Information
IBM Sametime Course Duration: 24 Hours
IBM Sametime Training Timings: Week days 1-2 Hours per day (or) Weekends: 2-3 Hours per day
IBM Sametime Training Method: Instructor Led Online Training
IBM Sametime Study Material: Soft Copy
Course Content
Unit 1 : Sametime 9 Installation overview
Unit 2 : Pre-Install Tasks
Unit 3 : Sametime System Console
Unit 4 : Sametime Community Server
Unit 5 : Sametime Proxy Server
Unit 6 : Sametime Meeting Server
Unit 7 : Sametime Media Manager Servers
Unit 8 : Post Install Tasks
Unit 9 : Sametime Connect Client
Unit 10 : Validation Test & How to use Sametime
Unit 11 : TURN Server
Unit 12 : Administering IBM Sametime 9
Unit 13 : Basic Troubleshooting IBM Sametime 9
Request For Demo