IBM Bluemix Training
This IBM Bluemix training will introduce you to cloud computing, OnDemand vs XaaS, Cloud Deployment Models and IBM Cloud Offerings, Capabilities of IBM Bluemix, Introduction to Cloud Foundry, Docker, Virtual servers and many more concetpts.
Few of the clients we have served across industries are:
DHL | PWC | ATOS | TCS | KPMG | Momentive | Tech Mahindra | Kellogg's | Bestseller | ESSAR | Ashok Leyland | NTT Data | HP | SABIC | Lamprell | TSPL | Neovia | NISUM and many more.
MaxMunus has successfully conducted 1000+ corporate training in India, Qatar, Saudi Arabia, Oman, Bangladesh, Bahrain, UAE, Egypt, Jordan, Kuwait, Srilanka, Turkey, Thailand, HongKong, Germany, France, Australia and USA.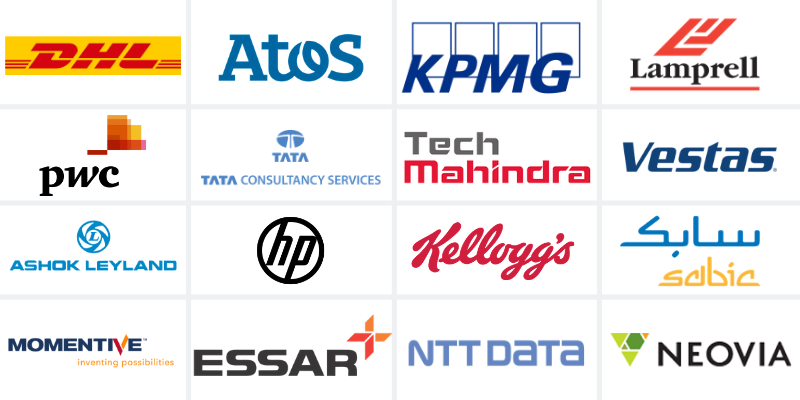 Course Information
IBM Bluemix Training Duration: 30 Hours
IBM Bluemix Training Timings: Week days 1-2 Hours per day (or) Weekends: 2-3 Hours per day
IBM Bluemix Training Method: Online/Classroom Training
IBM Bluemix Training Study Material: Soft Copy
Course Content
Cloud Computing Introduction,
OnDemand vs XaaS
Cloud Deployment Models and IBM Cloud Offerings
Capabilities of IBM Bluemix
Introduction to Cloud Foundry, Docker, Virtual servers
Planning Cloud Applications (LAB)
Implementing Cloud ready applications (LAB)
Cloud Foundry CLI (cf) tool to manage applications in IBM Bluemix (LAB)
Hosting Cloud Applications (LAB)
Services provided by Bluemix and Accessing through REST API (LAB)
DevOps Services and Tools in Bluemix (LAB)
Cloud Application enhancement through Managed Services (SSO, Messaging services, Data cache, Session Cache, Alchemy API Capabilities, Object Storage)
Data Services for Development (LAB)
Online Job Support
If you are working on IBM Bluemix and facing any problem while working on it then MaxMunus is just a Call/E-mail away to help you. We provide IBM Bluemix Online Job Support for professionals to help them solve their problems in real time.
The Process we follow for our Online Job Support Service:
We receive your enquiry for Online Job Support.

We will arrange a conference call with our consultant to understand your complete requirement and the tools you are using.

If our consultant is 100% confident in taking up your requirement and when you are also comfortable with our consultant, then only we will agree to provide service and you have to make the payment to get the service from us.

We will fix the timing for the Online Job Support as mutually agreed by you and our consultant.
Request For Demo