IBM Global Mailbox Training
This IBM Global Mailbox training trains students on Global High Availability Mailbox, usage, implementation of transaction through Sterling B2B Integrator server adapters and maintenance of the Global Mailbox application. The course also guides on troubleshooting techniques, export, import and report creations of Global Mailbox application.
Few of the clients we have served across industries are:
DHL | PWC | ATOS | TCS | KPMG | Momentive | Tech Mahindra | Kellogg's | Bestseller | ESSAR | Ashok Leyland | NTT Data | HP | SABIC | Lamprell | TSPL | Neovia | NISUM and many more.
MaxMunus has successfully conducted 1000+ corporate training in India, Qatar, Saudi Arabia, Oman, Bangladesh, Bahrain, UAE, Egypt, Jordan, Kuwait, Srilanka, Turkey, Thailand, HongKong, Germany, France, Australia and USA.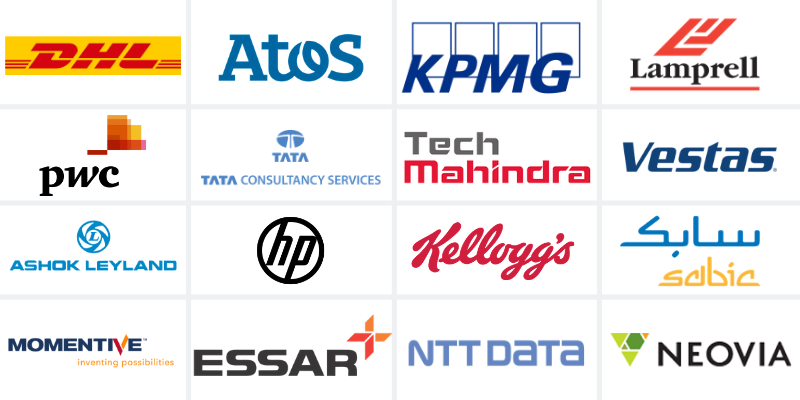 Course Information
IBM Global Mailbox Course Duration: 32 Hours
IBM Global Mailbox Training Timings: Week days 1-2 Hours per day (or) Weekends: 2-3 Hours per day
IBM Global Mailbox Training Method: Instructor Led Online Training
IBM Global Mailbox Study Material: Soft Copy
Course Content
UNIT 1. INTRODUCTION AND INSTALLATION
Course Overview
Lesson 1. Global Mailbox Overview
Exercise 1. Global Mailbox Overview
Lesson 2. Install the Global High Availability Mailbox
Exercise 2: Install the Global High Availability Mailbox
Lesson 3. User Interface
Exercise 3: User Interface
Lesson 4. Mailbox Services and Event Management
Exercise 4. Mailbox Services and Event Management
UNIT 2. IMPLEMENTATION
Lesson 1. FTP Server Adapter Communication through Global Mailbox
Exercise 1. FTP Server Adapter Communication through Global Mailbox
Lesson 2. Migrate SFG Traditional Mailbox to Global Mailbox
Exercise 2. Migrate SFG Traditional Mailbox to Global Mailbox
Lesson 3. SFTP Server Adapter Communication through Global Mailbox
Exercise 3. SFTP Server Adapter Communication through Global Mailbox
Lesson 4. Configure Connect:Direct Server Adapter for Global Mailbox
Exercise 4. Configure Connect:Direct Server Adapter for Global Mailbox
UNIT 3. ADMINISTRATION
Lesson 1. Data Center Management
Lesson 2. Load Balancer
Lesson 3. Resource Tools
Exercise 3. Resource Tools
Lesson 4. Troubleshooting and Enhancements
Exercise 4. Troubleshooting and Enhancements
Request For Demo