IBM Maximo Training
This IBM Maximo Training introduces the fundamental concepts and setup considerations of the various business areas supported by Maximo. Learning activities include lecture, demonstration, and labs covering a wide variety of applications, processes, and interrelationships within Maximo.
This IBM Maximo Training can help you make informed business decisions with the design and planning of their implementation. Consultants can gain a foundation upon which to build their product knowledge and skill set, and to work with clients to obtain optimal value from the product.
Few of the clients we have served across industries are:
DHL | PWC | ATOS | TCS | KPMG | Momentive | Tech Mahindra | Kellogg's | Bestseller | ESSAR | Ashok Leyland | NTT Data | HP | SABIC | Lamprell | TSPL | Neovia | NISUM and many more.
MaxMunus has successfully conducted 1000+ corporate training in India, Qatar, Saudi Arabia, Oman, Bangladesh, Bahrain, UAE, Egypt, Jordan, Kuwait, Srilanka, Turkey, Thailand, HongKong, Germany, France, Australia and USA.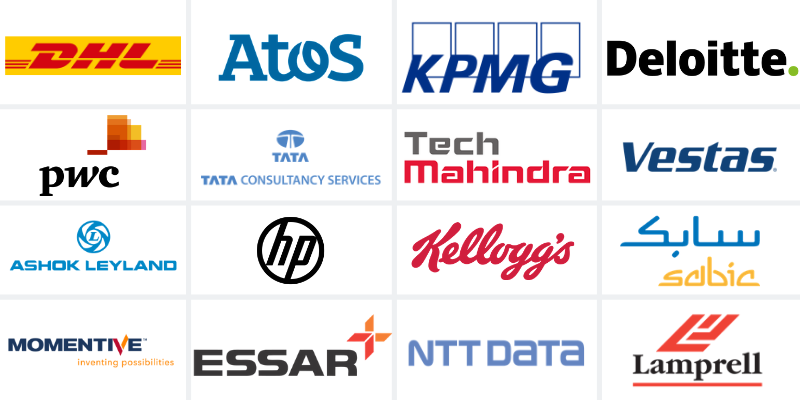 Course Information
IBM Maximo Training Duration: 30 Hours
IBM Maximo Training Timings: Week days 1-2 Hours per day (or) Weekends: 2-3 Hours per day
IBM Maximo Training Method: Online/Classroom Training
IBM Maximo Training Study Material: Soft Copy
Course Content
IBM Maximo Asset Management overview
Asset management

Framework overview

Business requirements overview
Core data setup and configuration
Data setup overview

Entering and configuring organizations and sites

Defining and organizing the classification hierarchy

Defining and entering locations and location hierarchies

Entering and registering labor and users
Item and asset planning and setup
Item and asset setup overview

Defining and setting up item and asset configurations

Entering assets
Inventory and purchasing
Inventory setup and usage

Purchasing process and setup

Requisitioning

Purchase orders

Receiving

Invoicing
Work management
Work management process and setup overview

Setting up job plan templates

Setting up scheduled or routine maintenance activities

Creating and generating tickets and work orders

Planning work

Scheduling work

Assigning and dispatching work

Work completion and reporting
Online Job Support
If you are working on IBM Maximo and facing any problem while working on it then MaxMunus is just a Call/E-mail away to help you. We provide IBM Maximo Online Job Support for professionals to help them solve their problems in real time.
The Process we follow for our Online Job Support Service:
We receive your enquiry for Online Job Support.
We will arrange a conference call with our consultant to understand your complete requirement and the tools you are using.
If our consultant is 100% confident in taking up your requirement and when you are also comfortable with our consultant, then only we will agree to provide service and you have to make the payment to get the service from us.
We will fix the timing for the Online Job Support as mutually agreed by you and our consultant.
Request For Demo