UiPath Training
This UiPath training help you understand a simple, reliable, and pragmatic way to create enterprise-grade automation. UiPath is a feature-rich and intuitive Robotic Automation Platform (RPA) designed to help business analysts and administrators to automate processes within their businesses.
Few of the clients we have served across industries are:
DHL | PWC | ATOS | TCS | KPMG | Momentive | Tech Mahindra | Kellogg's | Bestseller | ESSAR | Ashok Leyland | NTT Data | HP | SABIC | Lamprell | TSPL | Neovia | NISUM and many more.
MaxMunus has successfully conducted 1000+ corporate training in India, Qatar, Saudi Arabia, Oman, Bangladesh, Bahrain, UAE, Egypt, Jordan, Kuwait, Srilanka, Thailand, HongKong, Germany, France, Australia and USA.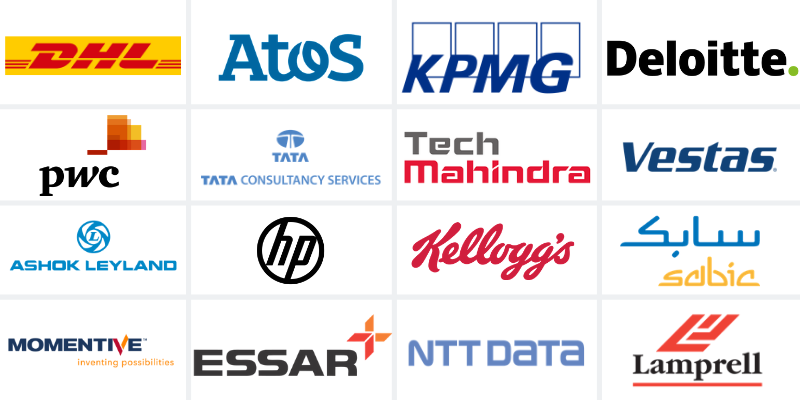 Course Information
UiPath Training Course Duration: 20 Hours
UiPath Training Timings: Week days 1-2 Hours per day (or) Weekends: 2-3 Hours per day
UiPath Training Method: Instructor Led Online Training/Classroom Training
UiPath Training Study Material: Soft Copy
Course Content
UiPath - Introduction
UiPath - Working
UiPath - Basics
UiPath - Installation
Understanding UI Components
Understanding UI Components Part2
Keyboard Shortcuts & Customization
Automation Projects & Their Debugging
UiPath - Workflow Design
UiPath - Variables and Arguments
Excel and Datatable
UiPath - Recording
Data Scraping and Screen Scraping
Uipath Selectors and wildcard
Uipath Pdf Automation
Uipath Email Automation
Project Organization
Request For Demo