Automation Anywhere Training
This Automation Anywhere Training will first take you through the basic of RPA and its benefits, then it will help you with installation of Automation Anywhere. Automation Anywhere training will also help you create BOTs and how to run a BOT unattended mode.
Few of the clients we have served across industries are:
DHL | PWC | ATOS | TCS | KPMG | Momentive | Tech Mahindra | Kellogg's | Bestseller | ESSAR | Ashok Leyland | NTT Data | HP | SABIC | Lamprell | TSPL | Neovia | NISUM and many more.
MaxMunus has successfully conducted 1000+ corporate training in India, Qatar, Saudi Arabia, Oman, Bangladesh, Bahrain, UAE, Egypt, Jordan, Kuwait, Srilanka, Thailand, HongKong, Germany, France, Australia and USA.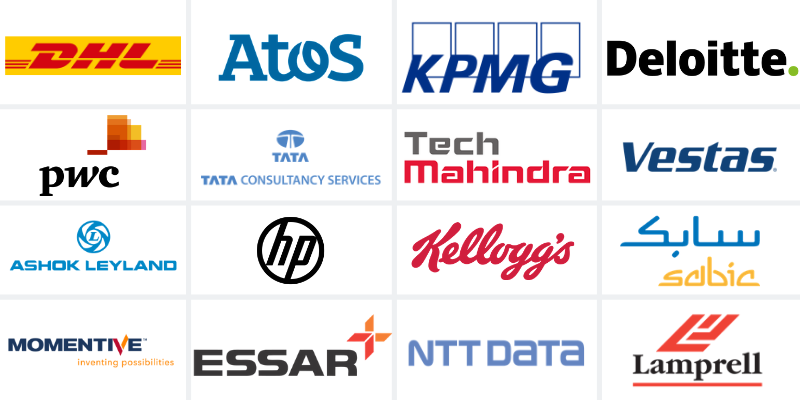 Course Information
Automation Anywhere Course Duration: 25-30 Hours
Automation Anywhere Training Timings: Week days 1-2 Hours per day (or) Weekends: 2-3 Hours per day
Automation Anywhere Training Method: Online/Classroom Training
Automation Anywhere Study Material: Soft Copy
Course Content
What is RPA

What RPA can do

Why RPA

Key benefits of RPA

Architecture diagram of Automation Anywhere

Verifying System Requirement.

Installation of Automation Anywhere.

Introduction to Control Room

All the components of Control room.

Introduction to Client

All the commands of Client with practical.

Type of recording.

BOT creation (TASK BOT AND META BOT.)

Theory about IQ BOT.

Different between unattended and attended bot.

How to run a BOT in unattended mode.

Live scenarios of Web based application, Windows application and SAP application.

Ways to automate process in CITRIX application.

System variables of Automation anywhere and how to use it.

Framework designing in automation anywhere and will provide readymade BOT for framework.

Provide all the documents of processes which are hand written in our own words.
Request For Demo