Oracle Fusion SCM Online Training & Certification Guidance
Rapidly execution, innovate quickly and scale value chain by using Oracle Fusion Supply Chain Management. It provides minimal risk, low cost, and maximum flexibility.
Talking about Supply Chain, Managing flow of goods and services and all process which are required to transform raw materials to the final product are termed as Supply Chain Management. It soothes the process of the business supply-side activity. It creates a competitive advantage in the market plus customer value. Supply chain management save extra cost and speeds delivery of the product. Supply chain management basically connects production, shipment and distribution is a very effective and best possible way. Supply chain management synchronizes between demand and supply and also provides worldwide logistics.
Complete Customization of Oracle Fusion SCM training's course content is possible for Individual student and for Corporate. Oracle Fusion SCM Online training is available for individual and for corporate we may arrange the classroom as well. We have certified real-time experienced consultant who can give proper guidance regarding Oracle Fusion SCM Certification exam.
This Oracle Fusion SCM Training will start with an introduction to cloud application then it will also cover PROCUREMENT, PURCHASING, MATERIALS MANAGEMENT AND LOGISTICS, INBOUND LOGISTICS and INVENTORY. It will also introduce you to FUSION ORDER MANAGEMENT (FOM CLOUD), PRODUCT INFORMATION MANAGEMENT (PIM CLOUD) apart from many other topics.
For more information regarding Oracle Fusion SCM courses do contact us.
Few of the clients we have served across industries are:
DHL | PWC | ATOS | TCS | KPMG | Momentive | Tech Mahindra | Kellogg's | Bestseller | ESSAR | Ashok Leyland | NTT Data | HP | SABIC | Lamprell | TSPL | Neovia | NISUM and many more.
MaxMunus has successfully conducted 1000+ corporate training in Hyderabad, Bengaluru, India, Qatar, Saudi Arabia, Oman, Bangladesh, Bahrain, UAE, Egypt, Jordan, Kuwait, Srilanka, Turkey, Thailand, HongKong, Germany, France, United Kingdom, Australia, Canada, Poland, Netherlands, Dallas/Fort Worth Area, Washington D.C. Metro Area, San Francisco Bay Area, USA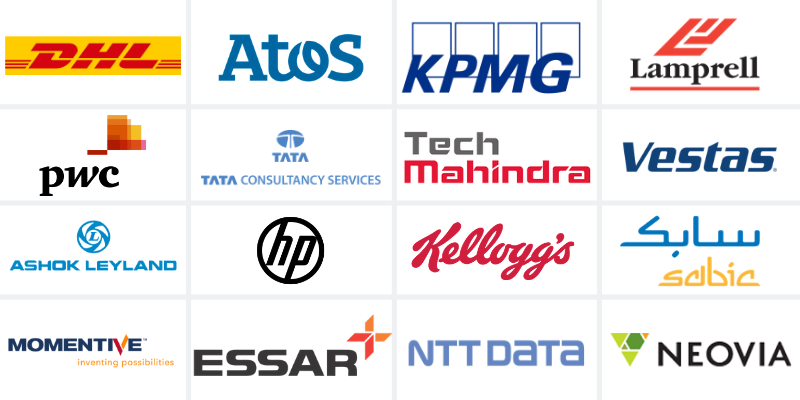 Course Information
Oracle Fusion SCM Online Training Duration: 35 Hours
Oracle Fusion SCM Online Training Timings: Week days 1-2 Hours per day (or) Weekends: 2-3 Hours per day
Oracle Fusion SCM Online Training Method: Online/Classroom Training
Oracle Fusion SCM Online Training Study Material: Soft Copy
Course Content
INTRODUCTION TO CLOUD APPLICATIONS
INTRODUCTION TO FUSION
Technologies Used
Overview of Fusion Applications Architecture
FUNCTIONAL SETUP MANAGER
Benefits of Functional Setup Manager
Demo on Creating Implementation Project
ACTIVITY
Create Implementation Project
SECURITY
Fusion Security Overview
Roles and Access
BUSINESS UNITS IN FUSION APPLICATIONS
Overview of Business Units and its functions
ORACLE FUSION PROCUREMENT
COMMON PROCUREMENT CONFIGURATION
Define Basic Catalogs
Define Supplier Configuration
Define Payment Terms
Define Unit of Measure
Set Purchasing Profile options
MANAGE COMMON OPTIONS FOR PAYABLES AND PROCUREMENT
Financial Options and Procurement
Configuring Purchasing
Purchasing Configuration Setup and Maintenance
Define Purchasing Document Configuration
Purchasing Line Types
Purchasing Document styles
Purchasing Change Order Templates
Define Master Items for Purchasing
Define Procurement Agents
PURCHASING
CONFIGURING SELF SERVICE PURCHASING
Self-Service Procurement Setup and Maintenance
Manage Self-Service Procurement Profile Options
Manage Catalogs
Manage Smart Forms
Manage Content Zones
OVERVIEW OF SUPPLIER PORTAL AND SOURCING CONFIGURATION
Supplier Provisioning and Supplier Registration
Sourcing Setup and Maintenance
Negotiation Styles
Complete cycle to Negotiation to Purchase order
TASK: DEMO OF REQUISITION TO PO
DESCRIPTIVE FELXFIELDS
Use cases of where Descriptive Flex fields can be used and how to implement them in Fusion
PURCHASE ORDER LOAD USING FILE BASED LOADERS AND SAMPLE VENDORS LOAD
DEMO WITH HANDS ON FILE BASED LOADERS FOR PURCHASE ORDERS AND SUPPLIERS
MANAGE RECEIPT ACCOUNTING
MATERIALS MANAGEMENT AND LOGISTICS, INBOUND LOGISTICS
Monitor Receipts Work Area
Manage Inbound Shipment
Receive Expected Shipment Lines,

Inspect Material

Put Away Loads
Create and Match Unordered Receipts
Manage Receipt Exceptions
Correct Receipts
Manage Returns
Receive Receiving Processes and Reports
Communicate Receiving Messages and Updates with Trading Partners
Manage Self-service Receipts
Analyze Materials Management and Logistics Performance
INVENTORY
Review Inventory Balances
Manage Inventory transactions
Plan Inventory Replenishment,

Perform Cycle Counting

Perform Physical Inventory Count,

Analyze Materials Management and Logistics Performance
INTRODUCTION TO FUSION ORDER MANAGEMENT (FOM CLOUD)
Overview of Order Management and Fulfillment Cloud
Order to Cash Flow
Order Variations
PRODUCT INFORMATION MANAGEMENT (PIM CLOUD)
Unit of Measure (SCM Common Cloud)
Item Definition and Attributes Structures
FUSION PRICING
Fusion Pricing Overview
Customer Profiles and Pricing Strategies, Segments
Price Lists, Discount Lists, Shipping Charge Lists
Pricing Administration
Advanced Pricing Concepts
FUSION ORDER MANAGEMENT
Introduction to Fusion Order Management
DISTRIBUTED ORDER ORCHESTRATION
DOO Architecture
Transformation and Types
Orchestration Process Definition
Orchestration Process Assignment
SHIPPING CONCEPTS
Shipping Process Flow
Basic Setup for Shipping Process
Picking Process
Packing
Ship Confirm Process
Create Shipping Rules
ORACLE BUSINESS INTELLIGENCE REPORTING
Using SQL in Cloud
BIP Reports
OTBI Reports
Request For Demo