RedPrairie Functional Training
MaxMunus's RedPrairie training covers Introduction to RedPrairie,Warehouse Setup,Inbound Process,Outbound Process,Inventory Management,Advanced Inbound Process,Advanced Outbound Process,Advanced Inventory Management,Advanced Troubleshooting.
RedPrairie provides best-of-breed supply chain execution, workforce, and all-channel retail solutions designed to streamline and expedite the flow of goods from Manufacturer to Retail Shelf.
JDA WMS Training (JDA Warehouse Management Training)
JDA TMS Training (JDA Transport Management Training)
JDA Labor Management Training
JDA PRM Training (JDA Price and Revenue Management Training)
JDA Enterprise Planning Training
JDA Luminate Assortment Training
JDA Retail Lifecycle Pricing Training
JDA Demand Planning Training
JDA PMM Training (JDA Portfolio Merchandise Management Training )
JDA MMS Training (JDA Merchandise Management System Training)
JDA MMHF Training (JDA Merchandise Management for Home Furnishings Training)
JDA Workforce Management Training
JDA Task Management Training
JDA Space Planning Training
JDA Floor Planning Training
Few of the clients we have served across industries are:
DHL | PWC | ATOS | TCS | KPMG | Momentive | Tech Mahindra | Kellogg's | Bestseller | ESSAR | Ashok Leyland | NTT Data | HP | SABIC | Lamprell | TSPL | Neovia | NISUM and many more.
MaxMunus has successfully conducted 1000+ corporate training in India, Qatar, Saudi Arabia, Oman, Bangladesh, Bahrain, UAE, Egypt, Jordan, Kuwait, Srilanka, Turkey, Thailand, HongKong, Germany, France, Australia and USA.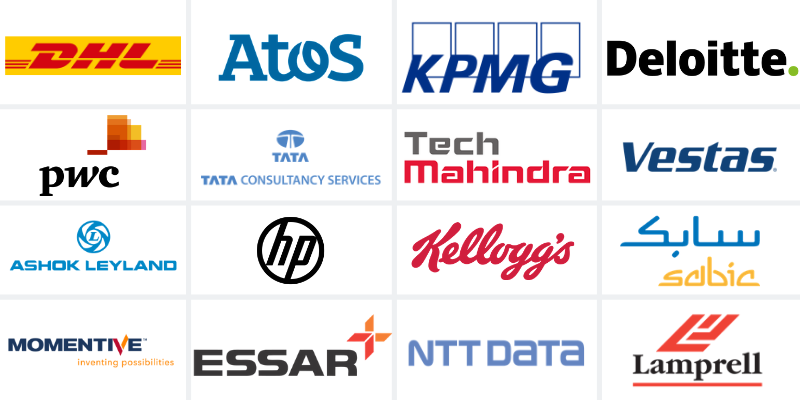 Course Info
RedPrairie Training Course Duration: 30 Hours
RedPrairie Training Timings: Week days 1-2 Hours per day (or) Weekends: 2-3 Hours per day
RedPrairie Training Method: Instructor Led Online Training
RedPrairie Study Material: Soft Copy
Course Content
Session 1: Introduction and Implementation
I

ntroduction to Supply Chain Execution and Warehouse Management.

WMS Implementation Framework

Review Business Requirement Specification

Solution Design Document

Project Plan with detailed Tasks
Session 2: Introduction to RedPrairie
About Red Prairie / JDA (as a company and history)

Application Architecture

Application Design

System Navigation and Online Help
Session 3: Warehouse Setup
Warehouse Object Structure and Relationship

Setup new Warehouse and Building

Setup Area and Locations

Setup Client, Supplier, Customer

Setup Inbound Process

Storage Configuration

Receiving Policy Configuration

Setup Outbound Process

Allocation Search Path

Movement Path

Shipping Policy Configuration
Session 4: Inbound Process
Inbound Object Structure and Relationship

Create and Manage inbound Documents (PO, Master Receipts, Receipts)

Receiving & Putaway (Auto and Manual) – Desktop and RDT

Exceptions and Troubleshooting – Desktop and RDT
Session 5: Outbound Process
Outbound Object Structure and Relationship

Create and Manage outbound documents

Outbound process Shipment process

Shipment Planning

Allocation

Picking (Desk Top & RDT)

Staging and Shipping (Desk Top & RDT)

Dispatch

Exceptions and Troubleshooting – Desktop and RDT
Session 6: Inventory Management
Bin-to-bin Transfer / Storage Transfer

Inventory Adjustments

Exceptions and Troubleshooting – Desktop and RDT
Session 7: Advanced Inbound Process
Reverse Receipts

Over Receipts

Dock Management

Appointment Scheduling
Session 8: Advanced Outbound Process
Wave based Shipping

Packing / Auditing

Pallet Building

Split Shipments

Shipment Adjustment
Session 9: Advanced Inventory Management
Cycle Count

Stock Take

Client Ownership Transfer
Session 10: Advanced Troubleshooting
Desktop Trace Log, Troubleshooting and Fixing Issues

RDT Trace Log, Troubleshooting and Fixing Issues
Online Job Support
If you are working on RedPrairie WMS and facing any problem while working on it then MaxMunus is just a Call/E-mail away to help you. We provide RedPrairie Online Job Support for professionals to help them solve their problem in real time.
The Process we follow for our Online Job Support Service:
We receive your enquiry for Online Job Support.
We will arrange a conference call with our consultant to understand your complete requirement and the tools you are using.
If our consultant is 100% confident in taking up your requirement and when you are also comfortable with our consultant, then only we will agree to provide service and you have to make the payment to get the service from us.
We will fix the timing for the Online Job Support as mutually agreed by you and our consultant.
Video
Request For Demo