JDA DP Fulfillment Training
JDA Demand Planning training covers concepts from the Basic level to the advanced level. Whether you are an individual or corporate client we can customize training course content as per your requirement. And can arrange this JDA Demand Planning training as per your pace.
For better sustainability and increasing customer service expectation companies can harness the power of JDA Demand and Planning. JDA has various demand driven variables and machine learning to provide a perfect demand projection, which includes calculated business impact and risk. JDA Demand and Planning helps in achieving better planner productivity, and inventory management. It helps customers to understand better on demand drivers and customer behavior.
Advance features of JDA Demand Planning provide accurate demand forecast which helps manufacturers and retailer to stay ahead of orders, purchasing trends and customer demands.
Some JDA Demand Planning FAQs:
Q. Does JDA Demand Planning have: *Password Management?
A. Nope. A system for creating, storing, and updating user passwords securely.
Q. Does JDA Demand Planning have: *Customer Service?
A. Nope. The support and assistance provided to customers before, during, and after a purchase.
Q.Does JDA Demand Planning have: *Integration Facilitator?
A. Yes! A platform that enables various products or modules to connect and work together.
Q. Does JDA Demand Planning have: *Post Sales?
A. Nope.The process of engaging in refinement activities after the completion of a sale.
Some of the main topics that will be covered during training are :
JDA SCPO Introduction, JDA Demand Introduction, JDA Demand Table Structures and Master Data,
JDA Demand Process, JDA Demand Key tables, Columns, JDA Objects, JDA Fulfillment Introduction,
JDA Fulfillment - System map, JDA Fulfillment Table Structures and Master Data, JDA Fulfillment Process, JDA Fulfillment Concepts, Exception Handling, Scenario Manager, JDA Batch Overview
Complete Customization of JDA Demand Planning training's course content is possible for Individual students and for Corporate. JDA Demand Planning online training is available for individuals and for corporate we may arrange the classroom as well. For more information on JDA Demand Planning training do connect us.
Our JDA Demand Planning certified expert consultant will teach on a real-time scenario-based case study and can provide study material and ppt. We will help you to clear your JDA Demand Planning training certification by providing you with proper guidance. For more details kindly contact us.
When it comes to JDA Demand Planning Corporate Training, we can say proudly that we have received excellent feedback and appreciation from our corporate clients across the globe. You can reach us for JDA Demand Planning corporate training and we can even customize the training content as per your requirement.
Few of the clients we have served across industries are:
DHL | PWC | ATOS | TCS | KPMG | Momentive | Tech Mahindra | Kellogg's | Bestseller | ESSAR | Ashok Leyland | NTT Data | HP | SABIC | Lamprell | TSPL | Neovia | NISUM and many more.
MaxMunus has successfully conducted 1000+ corporate training in Bangalore / Bengaluru, India, Finland, Sweden, Germany, USA, UK, Netherlands, Ireland, Austria, Israel, Singapore, Australia, Canada, Denmark, Belgium, Poland, Hong Kong, Qatar, Saudi Arabia, Oman, Denmark, Bahrain, JAPAN, South Korea, UAE, Switzerland, Kuwait, Spain, United Kingdom, Russia, Czech Republic, China, Belarus, Luxembourg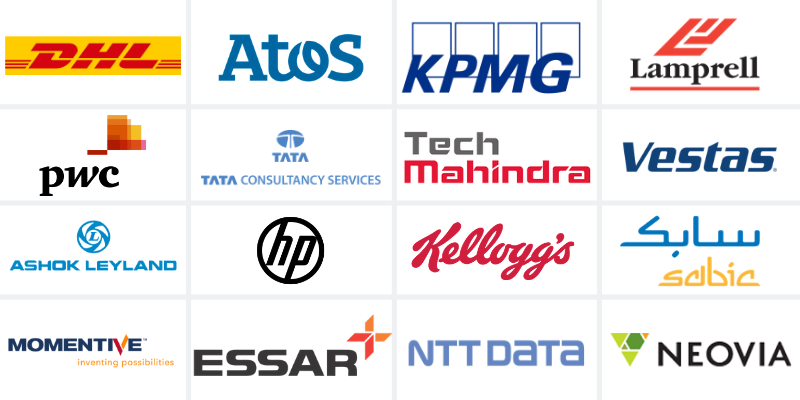 Course Information
JDA Demand and Fulfillment Course Duration: 15 Hours
JDA Demand and Fulfillment Training Timings: Week days 1-2 Hours | Weekend batches available
JDA Demand and Fulfillment Training Method: Instructor Led Online Training
JDA Demand and Fulfillment Study Material: Soft Copy
Course Content
JDA SCPO Introduction
JDA Demand Introduction
JDA Demand Table Structures and Master Data
JDA Demand Process
JDA Demand Key tables, Columns
JDA Objects
JDA Fulfillment Introduction
JDA Fulfillment - System map
JDA Fulfillment Table Structures and Master Data
JDA Fulfillment Process
JDA Fulfillment Concepts
Exception Handling
Scenario Manager
JDA Batch Overview
Request For Demo