RedPrairie/JDA Discrete Technical
MaxMunus's RedPrairie training covers Redprairie Architecture,Redprairie Command,MCS Configurations,Data Driven Application (DDA),Reports and Labels,Integrator in details.
RedPrairie provides best-of-breed supply chain execution, workforce, and all-channel retail solutions designed to streamline and expedite the flow of goods from Manufacturer to Retail Shelf.
JDA WMS Training (JDA Warehouse Management Training)
JDA TMS Training (JDA Transport Management Training)
JDA Labor Management Training
JDA PRM Training (JDA Price and Revenue Management Training)
JDA Enterprise Planning Training
JDA Luminate Assortment Training
JDA Retail Lifecycle Pricing Training
JDA Demand Planning Training
JDA PMM Training (JDA Portfolio Merchandise Management Training )
JDA MMS (JDA Merchandise Management System Training)
JDA MMHF (JDA Merchandise Management for Home Furnishings Training)
JDA Workforce Management Training
JDA Task Management Training
JDA Space Planning Training
JDA Floor Planning Training
Few of the clients we have served across industries are:
DHL | PWC | ATOS | TCS | KPMG | Momentive | Tech Mahindra | Kellogg's | Bestseller | ESSAR | Ashok Leyland | NTT Data | HP | SABIC | Lamprell | TSPL | Neovia | NISUM and many more.
MaxMunus has successfully conducted 1000+ corporate training in India, Qatar, Saudi Arabia, Oman, Bangladesh, Bahrain, UAE, Egypt, Jordan, Kuwait, Srilanka, Turkey, Thailand, HongKong, Germany, France, Australia and USA.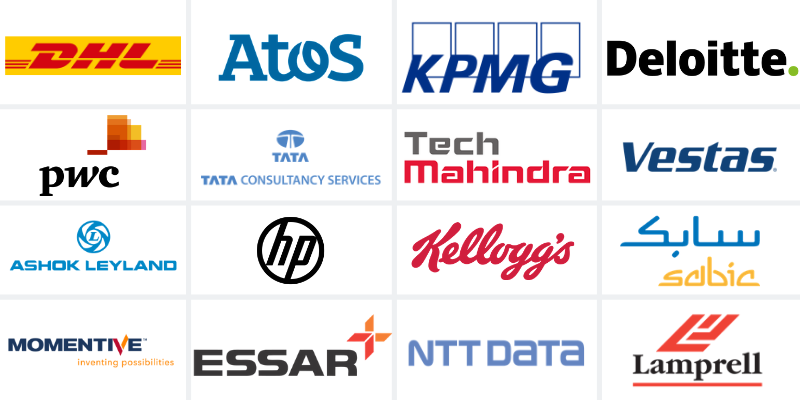 Course Info
RedPrairie Training Course Duration: 25-30 Hours
RedPrairie Training Timings: Week days 1-2 Hours per day (or) Weekends: 2-3 Hours per day
RedPrairie Training Method: Instructor Led Online Training
RedPrairie Study Material: Soft Copy
-----------------------------------------------------------------------------------------------------
Instructor Led RedPrairie Online Training
Flexible Time At Your Convenience
Over 1,00,000+ Professionals Trained Across 100 Countries
24x7 Live Support via Chat, Mail and Phone
Corporate Training and On-Job Support
Course Content
Part 1: Redprairie Architecture
About Red Prairie / JDA (as a company and history)
Redprairie layered architecture
Part 2: Redprairie Command
MOCA
Groovy
C and Java functions
Redprairie Triggers
Customizing moca commands
Part 3: MCS Configurations
Safetoload and Bootstrap only data
Table related data
DB Upgrades
Part 4: Data Driven Application (DDA)
Creating new DDA screens
Types of DDA
Part 5: Reports and Labels
Nice Labels
Redprairie Reports
Part 6: Integrator
Adding new interfaces
Algorithms
Communication methods
Adaptors
Logging events and processing inbound data
Online Job Support
If you are working on RedPrairie WMS and facing any problem while working on it then MaxMunus is just a Call/E-mail away to help you. We provide RedPrairie Online Job Support for professionals to help them solve their problem in real time.
The Process we follow for our Online Job Support Service:
We receive your enquiry for Online Job Support.
We will arrange a conference call with our consultant to understand your complete requirement and the tools you are using.
If our consultant is 100% confident in taking up your requirement and when you are also comfortable with our consultant, then only we will agree to provide service and you have to make the payment to get the service from us.
We will fix the timing for the Online Job Support as mutually agreed by you and our consultant.
Video
Request For Demo